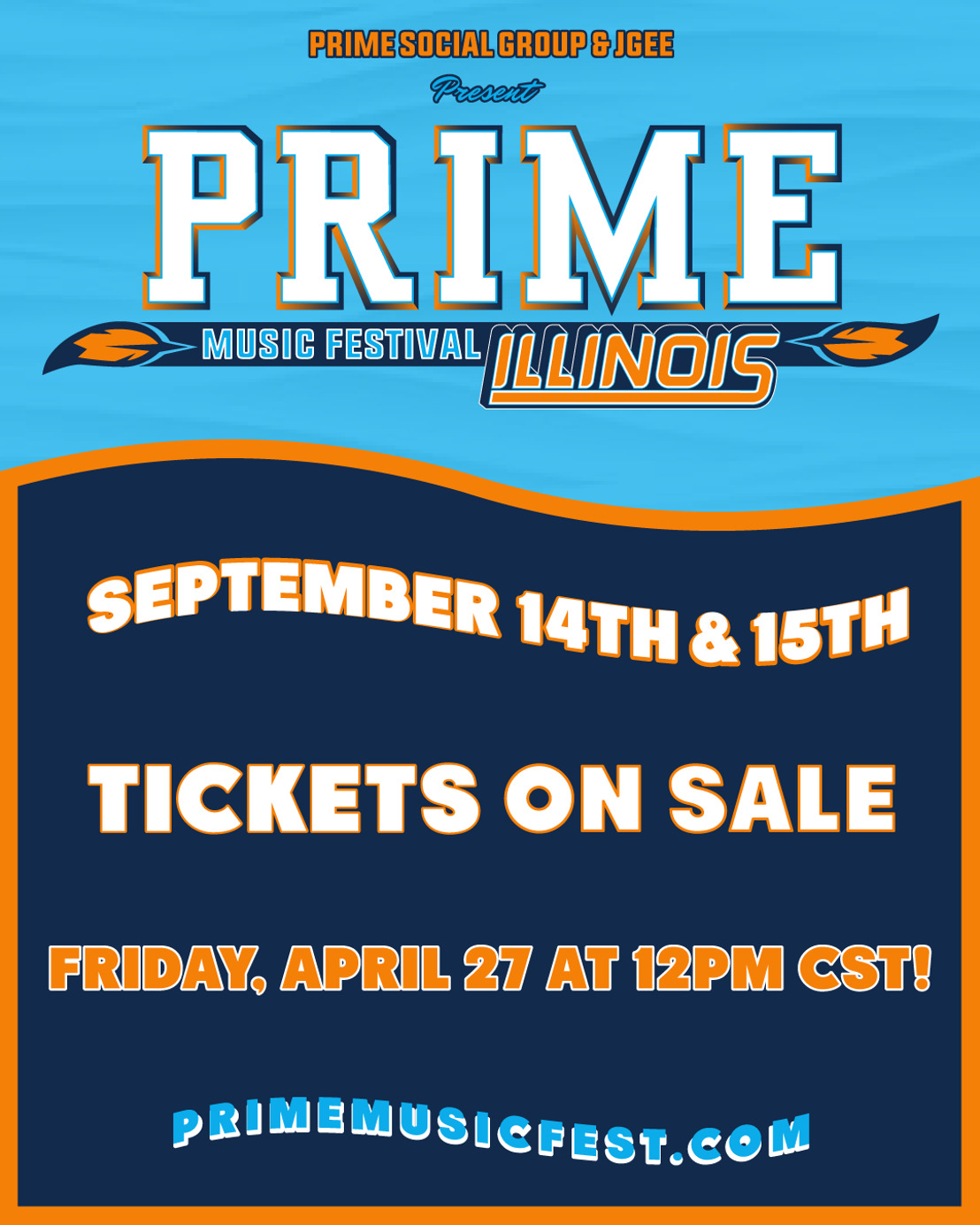 Prime Social Group Announces Complete 2018 Prime Music Festival Calendar
PRIME Music Festival will debut in Urbana, IL's Champaign County Fairgrounds, and return to Lansing, MI's Adado Riverfront Park
Friday, April 27, 2018 —
(COLUMBUS, OHIO) — Today, Prime Social Group have announced the complete 2018 calendar for its signature Prime Music Festival to return to Lansing, MI's Adado Riverfront Park and its Illinois debut at Urbana, IL's Champaign County Fairgrounds. Both two-day festivals will take place Friday, Sept. 14th + Saturday, Sept. 15th.
Prime Social Group is one of the fastest growing festival promoters in North America, bringing the biggest Hip-hop and EDM talent to filled venues of tens of thousands in America's heartland markets. In 2018, PSG will produce Nine festivals under the Breakaway, Prime, Haunted Fest, and #Fest brands.
Each lineup PSG brings explores a fusion of electronic music with a refreshing focus on rap and hip-hop, and Prime Music Festival is no different. With its 2017 inception in Lansing, MI, Prime Music Festival has already proven itself as one of industry's most recognized hip-hop destinations, playing host to heavyweights like two-time Grammy Nominee Migos, Billboard chart-topping Machine Gun Kelly, Atlanta's hip-hop kingpin and Brick Squad bossman Waka Flocka Flame, and rising stars Blackbear, Playboi Carti, and Quinn XCII.
Prime Music Festival also hosts the biggest names in dance music, last year's Lansing debut saw the likes of the EDM's favorite megastar Marshmello, OWSLA's Joyryde, 'anthem house' tiro Cheat Codes, trap maestro Party Thieves, and feature pop frontman Prince Fox.
PSG's cutting-edge musical curation will debut for the first time in Urbana on the sprawling Champaign County Fairgrounds with two days of unique sets and performances from some of electronic and hip-hop music's most edgy beat makers and rappers. Lansing can also expect Prime Music Festival's big return to be filled with another groundbreaking lineup on the naturally stunning, lush grounds of the Adado Riverfront Park.
Prime Music Festival 2018 lineups will be released in the upcoming weeks.
Early bird tickets will be available beginning Friday, April 20 at NOON EST.
-more-
For more information on topics including vending, local support and general festival inquiries, visit www.primemusicfest.com. You can find the event now on Facebook, Instagram and Twitter, and by using the hashtag #PrimeFest and by following @PrimeFestival.

For official 2017 recap video, click here.

Prime Social Group
Facebook | Instagram | Twitter | Web
Prime Social Group is based in Columbus, OH. The "Prime Music Festival" brand is one of over 16 festivals produced annually by the fast-growing full-scale production and promotions company. Headed by Adam Lynn and Zach Ruben, the PSG team has produced more than 800 events around the world from the Midwest, to Barcelona, to Puerto Vallarta and more. To learn more about the company, please visit www.primesocial.com and follow @primesocial on social media.

###