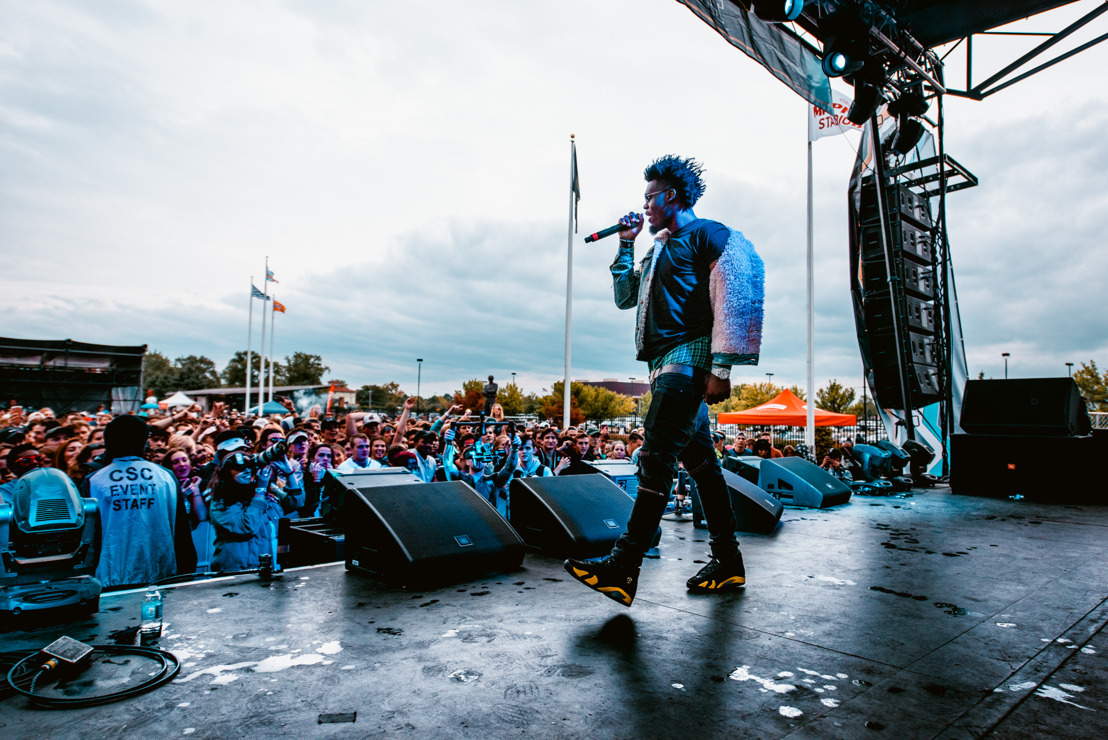 Prime Social Group Announces Lineups for their Prime Music Festival in Urbana & East Lansing
Thursday, July 26, 2018 —
Prime Music Festival Urbana Features Russ, Matoma, Lil Skies, Smokepurpp, Elephante, SoDown, and The Harley Boys at Champaign County Fairgrounds, Sept. 14th
Prime Music Festival Lansing Features Russ, Diplo, 3LAU, Lil Skies, Big Wild, Smokepurpp, Lost Kings, Tee Grizzley, Loud Luxury, and Yung Pinch at Adado Riverfront Park, Sept. 14-15th
(Urbana, IL) - Today, Prime Social Group announce the highly anticipated lineup for the inaugural year of Prime Music Festival in Urbana, IL + Lansing, MI. The festival take place on Sept. 14 at Urbana's Champaign County Fairgrounds, and East Lansing on Sept. 14-15 at Adado Riverfront Park.
PRIME carefully explores the intersection of hip-hop and electronic music resulting in a supremely curated lineup that includes some of the most impressive names in the industry with festival headliner Russ taking main stage. The lineup also features Diplo, Matoma, Lil Skies, Smokepurpp, Elephante, SoDown, The Harley Boys, and more.
Taking the mainstage this year is hip-hop kingpin Russ. Only half way into 2018 and he's already gone platinum with his first major-label debut There's Really a Wolf, accumulated over 1.5 billion streams, and hit double platinum and gold with multiple singles including "Losin Control" and "What They Want".
Headlining the EDM portion of the bill is the king of tropical house, Matoma, who is best known for his dance-oriented tracks like his remix of Notorious B.I.G.'s "Old Thing Back" which hit over 222 million plays on Spotify, and his track "False Alarm" which hit over 150 million Spotify plays. Taking 2018 by storm, Matoma dropped his new track "Lonely" featuring MAX and announced the impending release of his follow-up LP, One in a Million.
Tickets are on sale now at www.PrimeMusicFest.com. Tickets start at $40. Stay tuned for local acts and set times to be released. This event is all ages and outdoors, rain or shine.
For more information on topics including vending, local support and general festival inquiries, visit www.primemusicfest.com. You can find the event now on Facebook, Instagram and Twitter by using the hashtag #PrimeFestIllinois and by following @PrimeMusicFest.